Using my rest time to post and share something to you! :)
We are often too caught up in our hectic lives to count our blessings, and don't realise how lucky we are to have what we have. Garnier is making it easy for you to put a smile on the faces of the less fortunate with their "Sinar Cahayaku bersama Garnier Take Care" programme!
Come forward and share your time and guidance with young orphaned girls during their growing years by being a 'Kakak Angkat' to one of them. It is rewarding being a big sister, and you get to bond with your 'little sister' over activities organised by Garnier throughout the year.
Find out more about the Sinar Cahayaku programme at Garnier's Facebook page now!
Zang Toi. Eric Choong. Granoff. Michael Ong. Who will be dressing you next in this game of high fashion?
Find out by playing the MAGNUM Fashion Royale today! Winners get to strut home in a customised couture piece from these top luxury brands and an exclusive MAGNUM accessory to match!
For more information please click here.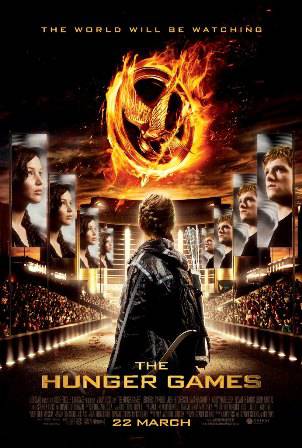 Title
The Hunger Games
Release Date
22 March 2012
Genre
Action / Drama / Science Fiction
Director
Gary Ross
Cast
Jennifer Lawrence, Josh Hutcherson, Stanley Tucci, Liam Hemsworth, Woody Harrelson, Toby Jones, Donald Sutherland, Lenny Kravitz
Synopsis
Based on the Suzanne Collins novel of the same name. In a not-too-distant future, North America has collapsed, weakened by drought, fire, famine, and war, to be replaced by Panem, a country divided into the Capitol and 13 districts. Each year, two young representatives from each district are selected by lottery to participate in The Hunger Games. Part entertainment, part brutal intimidation of the subjugated districts, the televised games are broadcasted throughout Panem as the 24 participants are forced to eliminate their competitors, literally, with all citizens required to watch. When 16-year-old Katniss' young sister, Prim, is selected as the mining district's female rep, Katniss (Jennifer Lawrence) volunteers to take her place. She and her male counterpart, Peeta (Josh Hutcherson), the son of the town baker who seems to have all the fighting skills of a lump of bread dough, will be pitted against bigger, stronger representatives who have trained for this their whole lives.
We're always looking out for gadgets that set themselves apart from the crowd, and there's nothing that says "you've made" it more than a phone which is equal parts luxurious elegance and killer functionality.
The unbeatably stylish LG Prada phone has arrived at our shores, and is now available exclusively with Celcom. Sporting a 4.3" NOVA display, an 8MP rear camera and 1.3 MP front-facing one, 1.0 Ghz dual-core processor and running on the Android 2.3 Gingerbread OS all in a sleek, Prada-embossed casing, this is one phone you'll fall in love with at first sight.
The LG Prada phone is available from Celcom for as low as RM 1,518, and if you're one of the first 100 customers at selected outlets, you stand a chance to get an exclusive Bluetooth headset valued at RM499 too. Get yours today! Check their website here.